Upcoming Programs
Tulsa – Oklahoma City Chapter Exchange Recital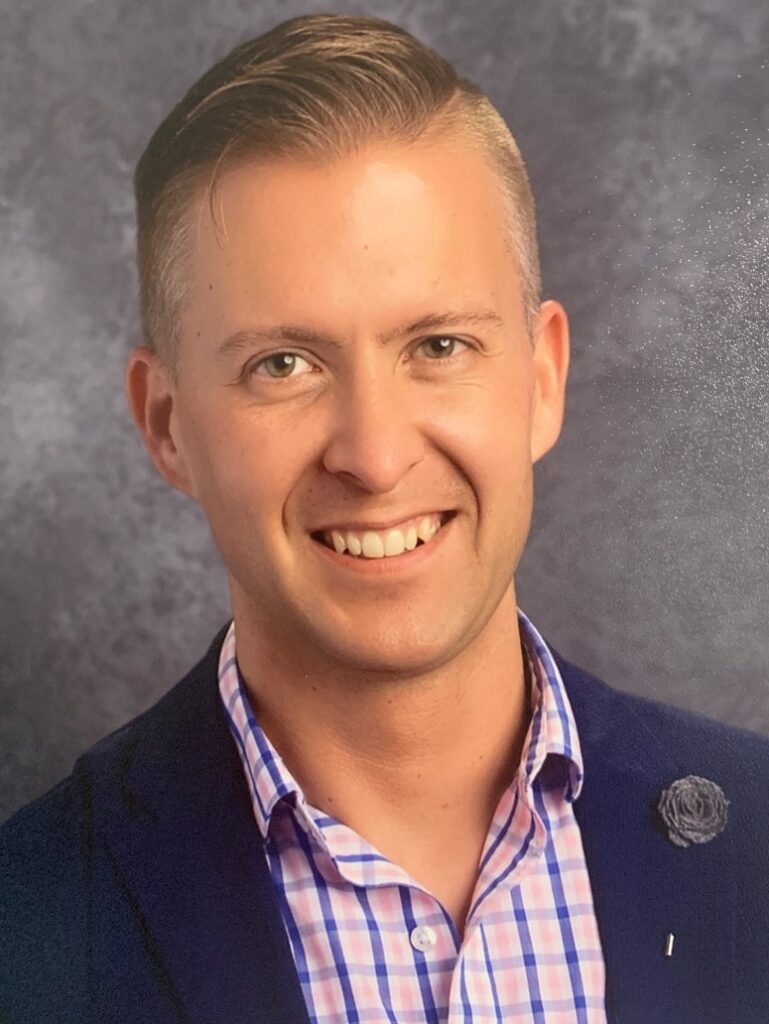 Organist Joey Ripka will perform the music of Widor, Dupré, Franck, Duruflé and more.
Tuesday, February 7, 2023 at 7:30pm
Christ the King Catholic Church
1520 S Rockford Avenue, Tulsa, OK
Sponsored by the Oklahoma City and Tulsa Chapters
Centennial Organ Pipes continues!
Downtown Tulsa is unique in the number of churches located within blocks of each other, featuring large pipe organs that have played important roles in the history of those buildings. You have the opportunity to visit these historic buildings and the pipe organs that make music in those spaces. The Tulsa Chapter of the American Guild of Organists, celebrating the 100th Anniversary of its founding, will sponsor visits to five more downtown churches:
 Holy Family Cathedral (820 S. Boulder) – Saturday, November 12, 2022
 First Christian Church (913 S. Boulder) – Saturday, December 10, 2022
 Trinity Episcopal Church (501 S. Cincinnati) – Saturday, January 14, 2023
 Boston Avenue United Methodist Church (1301 S. Boston) – Sat., February 11, 2023
 First Methodist Church (1115 S. Boulder) – Saturday, March 11, 2023
All presentations will start at 10:00 am.
There is no charge for these visits, and you will learn the history of the pipe organs in each church,
as well as some of the history of the buildings. The organs will be demonstrated so that you can hear and see what makes each instrument unique to its space!

David Preston, organist – In Recital
Friday, October 1, 2021 at 7:30 pm
St. John's Episcopal Church, 4200 S Atlanta Place, Tulsa
David is a church music major at Texas Christian University, where he studies organ with H. Joseph Butler. He was awarded the Nordan Young Artist Scholarship to attend TCU in 2018 and was awarded the first prize and hymn-playing excellence prize at the William B. Hall Pipe Organ Competition in San Antonio in 2019. David has played in numerous chapter recitals in both the Fort Worth and Dallas chapters of the AGO and earned Colleague certification from the AGO in 2016. He is presently director of music and organist at Holy Shepherd Lutheran Church in Haslet, Texas. David is the first-prize winner of the of the AGO/Quimby Regional Competition for Young Organists in our region, and will perform as a Rising Star at the AGO National Convention in Seattle in 2022.
All events will be live-streamed at the Tulsa AGO YouTube Channel.
To access the channel, click here.
Lesser-known Gems of the Organ Repertoire
with Dr. Damin Spritzer
Saturday, March 13, 2021, 10:00am-12:00noon
St. John's Episcopal Church, 4200 S Atlanta Place, Tulsa
Damin Spritzer is the Assistant Professor of Organ at the University of Oklahoma. She earned degrees from Oberlin Conservatory, Eastman School of Music, and the University of North Texas. Known for her creative programming, she is in demand as a concert artist, a workshop presenter, and has recorded five CDs.
Her workshop promises to be full of great information with new repertoire possibilities that you will be able to use!
Join us online, or in person with limited attendance.
The program for the workshop can be found by clicking here.
OKLAHOMA CITY – TULSA CHAPTER EXCHANGE RECITAL
featuring Melissa Plamann, organ and Joseph Wenda, Oboe
Friday, November 6 at 7:00pm at St. John's Episcopal Church
Please click the following links for the program and program notes.
ORGAN TONAL DESIGN WORKSHOP
"But I need a Rohrschalmei!" – Understanding Tonal Design in Mainstream Traditional Church Music Instruments
presented by Adam Pajan
Saturday, October 17 from 10:00 am to 12:00 noon at St. John's Episcopal Church
How often do we see or hear of a scenario where an organist insists on having their one favorite stop on an instrument before supplying it with something more practical? Worse yet, how often have organs been removed or neglected because the organist at the time of design insisted on having a specific style of organ that may or may not be sympathetic to the congregation it serves? In this hour, we will take a survey of tonal design in organs in mainstream traditional music programs from 1900 to the preset, tracing changes in aesthetic trends and noting the necessities of a service-playing instrument. After a review of what "belongs" in specific divisions and why, we will design an organ of 30 stops jointly by committee, seeing where our collective knowledge, experience, and preferences take us.
HYMN PLAYING WORKSHOP
presented by Adam Pajan
Saturday, September 12 from 10:00 am to 12:00 noon at First Presbyterian Church (not open to the public; only available via live-stream)
Hymn Playing 101 … and 102! Even though hymn playing is the bread and butter of most professional organists' lives, intentional, elegant hymn playing often takes a back seat to repertoire in the academy. Vierne's Sixth Symphony is surely a masterwork, but most of us will find ourselves playing Nicaea, Hyfrydol, Duke Street, and Lobe den Herren 50 times to 1 over the fabulously difficult Finale. This workshop will rewind to the basics of hymn playing, seeking to articulate those things already commonly practiced and clearly define an approach to hymnody that places the organist at the forefront of musical leadership. Basic reharmonization techniques and registrational schemes oriented towards making the music come to life will ensure that those who have been playing hymns for five or fifty years will have something new to take home and share with their congregations.